Rooted in Okaloosa County, FLORIDA LIFE was created to provide exceptional real estate servicing, whether assisting a first-time home buyer, securing commercial real estate investments or managing rental homes and community associations. With a vast understanding and appreciation for what the beautiful state of Florida has to offer, our team provides personal, professional service with a combined thirty plus years of real estate experience.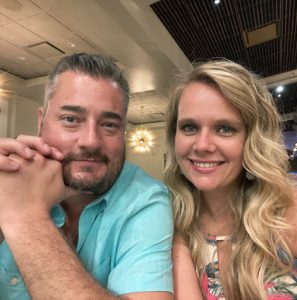 greg@floridalife.net
A native of West Virginia, Greg earned his BA in Business Administration from Marshall University. He holds a Real Estate Brokers license in both West Virginia and Florida. Greg has held executive management positions at Snowshoe Resort in WVA, as well as, Sandestin Resort, Wyndham Resort and Holiday Surf and Racquet Club, all in Destin, Florida. His knowledge of real estate sales and marketing is extensive and comprehensive.
meredith@floridalife.net
Meredith grew up in Virginia, before returning to her Florida roots to pursue a bachelors degree in Hospitality and Tourism Management from the University of West Florida. She holds a Florida real estate associate license, as well as, a Florida CAM license. Meredith has broad experience in resort and private rental management, real estate marketing, sales and community association management.
Servicing the Central Florida/Orlando area, Drew Tanski brings seventeen years of experience to the Florida Life team as a Hospitality Professional and Licensed Florida Community Association Manager. He is passionate about service and developing relationships. As a Florida resident for 15 years, Drew appreciates what this great state can offer. From beach to bay and golf course to theme park, Drew embodies and lives FLORIDA Life. 
Florida Life epitomizes how a management company should operate. Their commitment to customer service is demonstrated in their professionalism, attention to detail and more importantly their responsiveness. Additionally, their many years in property management has offered a wealth of benefits in experience along with financial and community services. I look forward to continuing our partnership with Florida Life and making Crystal Reserve at Lake Mary the best community it can be.
President, Crystal Reserve at Lake Mary